Introducing the PODLight 4.0. The hard-to-break, hands free, cordless, rechargeable LED worklight
that's also a powerful flashlight
and a flashing safety strobe
That automatically lights When the POWER GOES OUT!
You can rely on the PODLight.
Use it in any weather. Sleet. Rain. Snow. Freezing temperatures. Blazing heat. Keep it plugged in and it's always ready when you need it.
This thing is RUGGED!
Drop the PODLight and the bulbs WON'T blow! Heavy-duty rubber housing and unique LED light pods make it tough as nails.
Talk about CONVENIENT.
You can hang the PODLight by its oversized rotating hanger, or simply stick it where you need light. The PODLight's strong magnetic holder on a 360º collar gives you hands free convenience.
Help the ENVIRONMENT, Recharge the batteries instead of replacing them!
Replacing batteries is expensive, you'll save money by recharging your PODLight and using it over and over.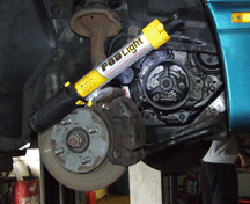 It's hands free!
The PODLight's magnet holds it securely,
putting light exactly where you need it.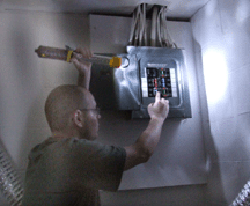 No extension cords or power outlets needed.
You get 6 hours of worklight or 10 hours of flashlight
thanks to innovative PODLight technology.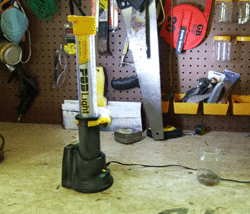 The PODLight is a must for your workshop.
Leave one plugged into the handy charger base,
and it will always be ready when you need it.
The base doubles as a stand up light holder!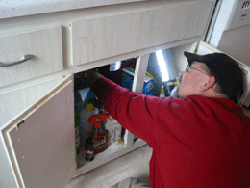 The PODLight sheds light on hard to reach places.